What Jesus Did! – 'He Has Redeemed His People' – Luke 1:67-75
What Jesus Did! 'He Has Redeemed His People' – Luke 1:67-75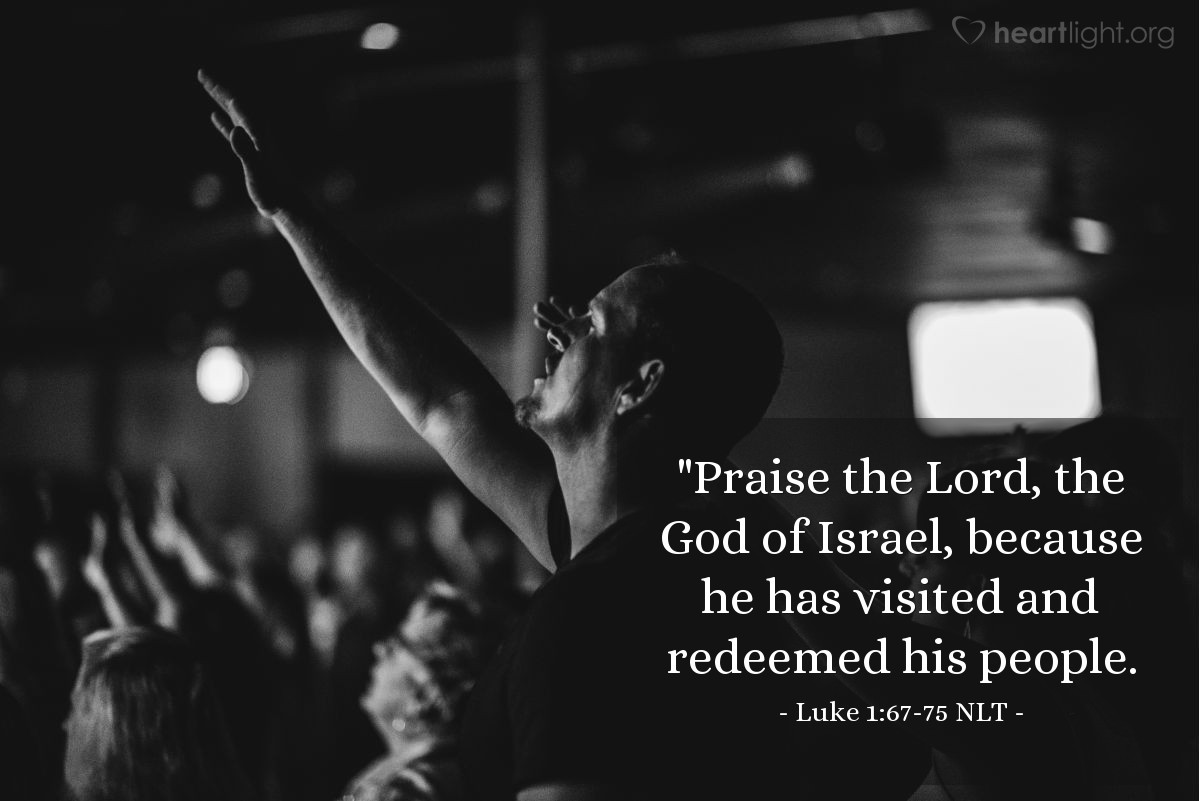 Then [John's] father, Zechariah, was filled with the Holy Spirit and gave this prophecy:
"Praise the Lord, the God of Israel, because he has visited and redeemed his people. He has sent us a mighty Savior from the royal line of his servant David, just as he promised through his holy prophets long ago. Now we will be saved from our enemies and from all who hate us. He has been merciful to our ancestors by remembering his sacred covenant — the covenant he swore with an oath to our ancestor Abraham. We have been rescued from our enemies so we can serve God without fear, in holiness and righteousness for as long as we live."
Key Thought
Mary praised God in her youth, from the bottom of her heart, in words steeped in Scripture. [1] Zechariah praised God in his old age, from the bottom of his heart, in words steeped in Scripture. [2] Redemption knows no boundaries of gender or age. Praise can't be confined to an age group. Passion doesn't belong to just the young and Scriptural knowledge to just the old. God's grace is a river that overflows with life-giving water and brings its joy to young and old alike. So let's open our hearts to God's grace. Let's open our minds to his word. Let's praise him for his work of redemption and for his love that brought him to visit his people.
Today's Prayer
I praise you, O great God, the Almighty. I praise you for your power exhibited in your creation. I praise you for your patience and faithfulness to your promises. I praise you for your love and sacrifice. I praise you for your power over sin and death. I praise you for being who you are and doing what you do. In Jesus' name. Amen.
Related Scripture Readings
---
Ⓒ 1996-2023 Heartlight, Inc. This material may not be reproduced in part or whole for commercial use without written consent. What Jesus Did! is written by Phil Ware and is available in book form. Scripture quotations are taken from the Holy Bible, New Living Translation, copyright ©1996, 2004, 2007, 2013, 2015 by Tyndale House Foundation. Used by permission of Tyndale House Publishers, Inc., Carol Stream, Illinois 60188. All rights reserved.

Source link